It's been a week since I watched the Barbie movie with my tween daughter and wrote an honest review about it. The iconic doll continues to remain a staple in the lives of countless young girls. I remember obsessing over my Barbies as a child and building wardrobes and rooms out of old shoeboxes. I had the mermaid Barbie too and was thrilled to see Dua Lipa play her in the movie.
Since her introduction in 1959, Barbie has come a long way. She has not only evolved in terms of fashion and careers but has also played a significant role in promoting body positivity and self-love. I was so happy to see the Indian Barbie in a saree, although I was too old to buy one to play with.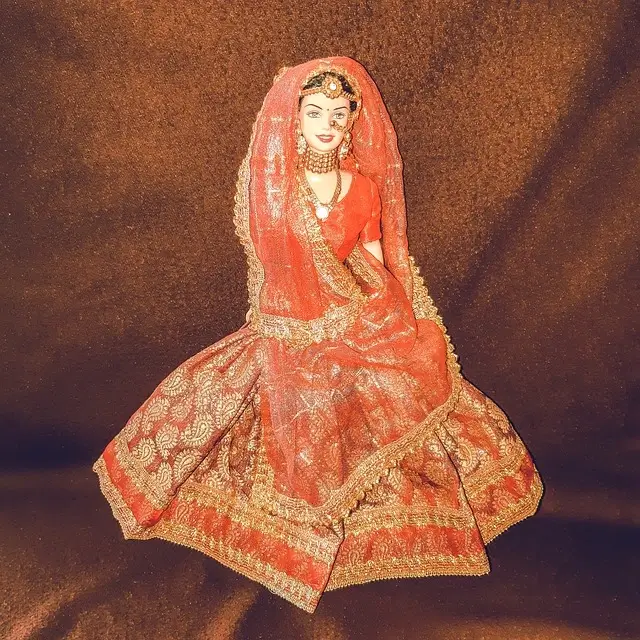 And then the super hyped Barbie movie comes out with its message on identity crises, gender equality, and much more. It was refreshing to watch the movie and be part of so many discussions around it over the week with colleagues and friends.
The Barbie movie, I believe has begun a movement around topics that should be discussed more. It has started thoughts, conversations, discussions, debates and, might I be bold to add, a reformation of our collective perspectives.
From encouraging us to embrace our individuality to breaking glass ceilings, can Barbie inspire the next generation?
In this article, I attempt to explore six life lessons that we can learn from Barbie and answer this question. So, let's pack our roller-blades, hop into our pink car and set out on an adventure.
1. Embracing Uniqueness: It's OK to Stand Out
Barbie has always been a trailblazer when it comes to embracing uniqueness. She encourages girls to stand out from the crowd. The many Barbies in the movie are achievers in many fields. And they aren't afraid to sugar-coat or dumb down anything so they are not seen as an intellectual threat.
This is evident from the many Barbies of different body sizes, shapes, races, and the complete absence of hierarchy among them.
Throughout the years, Barbie has showcased a wide range of looks, from everyday outfits to experimental ensembles. Barbie has taught us the value of expressing ourselves and never being afraid to be different.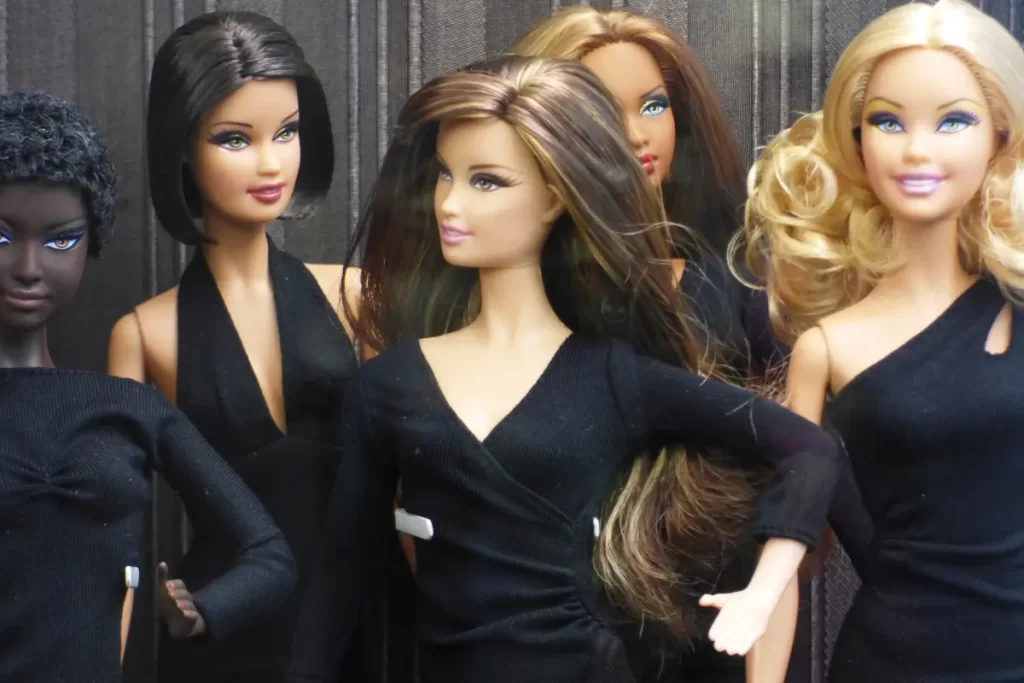 The beauty of Barbie is that she has always loved any outfit we gave her, no matter how unconventional. I remember collecting cloth scrapes from the tailor's shop and making my own dresses for my Barbie.
As Barbie continues to evolve with us, she reminds us to be proud of who we. So, let's take a page from Barbie's book and embrace our uniqueness with confidence.
2. Expanding Imagination: Keep Dreaming
For many of us, Barbie was our first introduction to storytelling. She sparked our imagination and invited us to create endless worlds and narratives with our friends. The movie got me all nostalgic, thinking back on these fond memories and the countless hours of playtime. I seemed to have forgotten the kind of confidence my mute little plastic doll gave me as I grew up. There was a time I had turned into a self-saboteur, second-guessing myself, having imposter syndrome, doubting my own abilities and giving up even before I tried.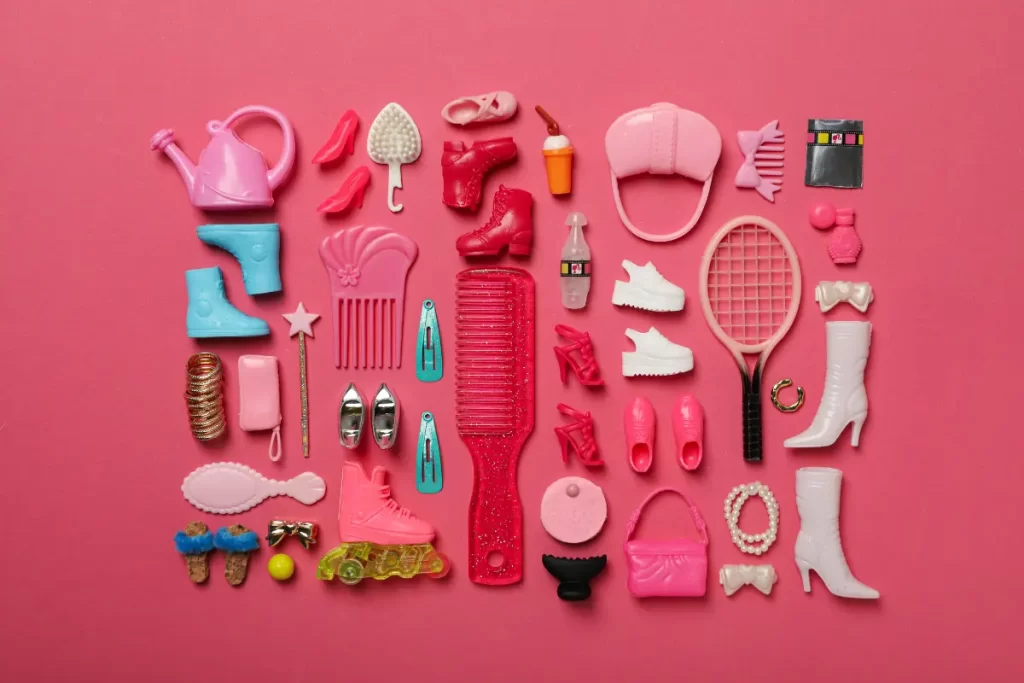 It was through playtime with Barbie that we learned the importance of sharing, flexibility and dreaming about what is possible for us as girls. I was a pilot, a jungle explorer, a top model, a princess, a doctor, a construction worker and more. I remember having the Australian Barbie that I would combine with animal toys and play out adventure scenes. In one scenario, she would wrestle and wrangle crocodiles in a cardboard zoo I had made.
Barbie's ability to inspire creativity and imagination has remained a constant throughout the years. She has encouraged us to dream big and believe in the limitless possibilities that await us.
The movie is an amazing reminder to keep expanding our imagination and never stop dreaming, just like Barbie.
3. Relatable Role Models: Our "Sheroes"
We needed a Shero who we know, understand and relate you on so many levels. A Shero from our past who is timeless and the Barbie movie does just that.
Going into the Barbie universe, in recent years, Barbie has made significant strides in representing relatable role models through their "Shero" and "Role Models" collections. These collections have brought to life world-renowned, inspirational female heroes who have shattered glass ceilings in various fields.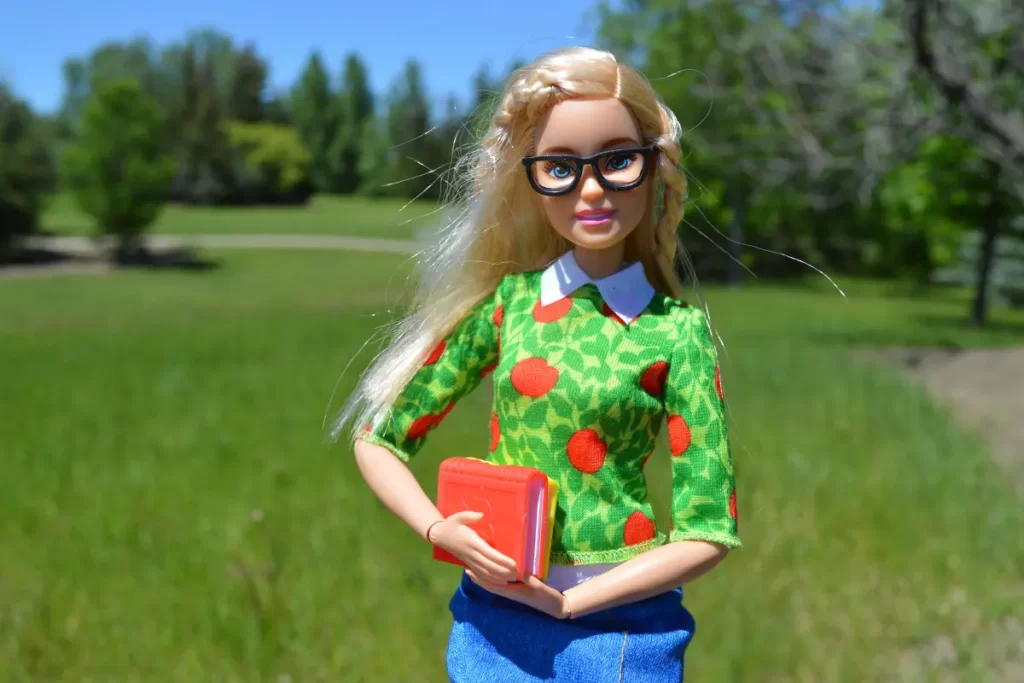 From wildlife conservationist Bindi Irwin to ballerina Misty Copeland, Barbie has introduced young girls to remarkable women who they can relate to and aspire to be like. By showcasing these sheroes, Barbie has empowered girls everywhere to believe in their own potential.
She embodies the women who paved the way and acknowledged the limitless potential of the next generation of girls.
4. Breaking Glass Ceilings: You Can Be Whoever You Want to Be
Barbie was created by Ruth Handler. The doll was created as a break from the traditional baby dolls which coaxed the maternal instincts in little girls. It has always been a symbol of empowerment for women, showing them that they can be achievers, breaking glass ceilings and forging their own paths. With over 200 careers under her belt, Barbie has shown us that we can be whoever we dream to be.
From being an astronaut before Neil Armstrong's moon landing to becoming a surgeon, CEO, and even a presidential candidate, Barbie has consistently challenged societal norms and paved the way for girls to envision themselves in any profession.
Barbie's recent addition of a robotics engineer to her collection demonstrates her commitment to staying relevant and inspiring girls in emerging fields.
5. The Power of Self-Expression: There is Power in a Haircut
Barbie has been an integral part of many young girls' self-expression journeys. We've all had our fair share of makeover time. Attempting to give our Barbies unique haircuts, from bobs to braids and even glorious updos. This is evident from the Weird Barbie character in the movie who is unique and beautiful in her own way.
Barbie never judged or complained; she loved us unconditionally, no matter what we did to her locks, looks and clothes. She let us experiment with the way we expressed ourselves and accept them with a smile.
Self-Expression is The First Step in Self-Love
Through the power of self-expression, Barbie has taught us an important lesson – never underestimate the impact of feeling our best. Whether it's a new hairstyle, a bold fashion choice, or a simple change in attitude, embracing self-expression empowers us to be confident in our own skin. It is the first step in self-love.
6. Celebrating Body Confidence: Every Girl is Beautiful
Barbie's evolution over the years reflects a commitment to celebrating diversity and representing every girl. Again, very evident in the film. From introducing the first-ever Black doll in 1980 to the more recent additions of plus-size dolls and dolls with physical disabilities, vitiligo, and prosthetics, Barbie has made significant strides in broadening the definition of beauty.
Barbie's transformation mirrors the changing cultural landscape and the need for inclusivity. This demonstrates that beauty comes in all shapes, sizes, colours, and abilities. It's about time that we stop obsessing over cosmetic beauty and love ourselves for how we look and who we are.
By showcasing diverse representations, and therefore body confidence, Barbie has played a crucial role in promoting inclusivity and starting a body positivity movement. Therefore allowing us to accept, embrace and celebrate our beauty and uniqueness
"While imagining you can be anything is the first step, seeing that you can is what makes all the difference." – Lisa McKnight, EVP and Global Head of Barbie
Embrace Self-Love
As we reminisce, talk about and rediscover our Barbies, let's take a moment to appreciate the invaluable lessons that Barbie has taught us. From embracing our uniqueness and expanding our imagination to celebrating diversity and breaking glass ceilings, and of course self-love, Barbie has become an empowering shero who inspires girls and women worldwide.
Barbie's journey towards body positivity and inclusivity is a testament to the power of representation and the impact it can have on young girls' self-esteem and confidence. By continuing to evolve and reflect the ever-changing world, She remains a symbol of empowerment, encouraging self-love and a source of inspiration for future generations.
As I rediscover my memories of my Barbies, tell my daughter the stories of our countless adventures together and realise the impact this little doll has had on my life, I understand the valuable lessons my Barbies have taught me about embracing myself, dreaming big and being resilient.
I hope that you too find what I and my daughter have and celebrate your own uniqueness and be fearless to dream big. Let's embrace Barbie's lessons in body positivity and self-love, and empower the next generation to believe in their limitless potential.
Note: This article is a celebration of Barbie's impact on body positivity and inclusivity. It is important to remember that body positivity and confidence extend beyond a single brand or doll. It is a movement that encourages acceptance and celebration of diverse bodies in all aspects of life.