In Year 2 of the Coronavirus pandemic's unending quarantines and lockdowns, we celebrate Father's Day on 20 June 2021 – the second Lockdown Father's Day.
It is a day we appreciate our fathers and how they support us emotionally and mentally. We honour this rock in our lives who stand by our side, our first coach, fan, believer – his belief in us is ever strong, no matter our age. We may hate his tough love at times, but we are grateful for it – he prepares us for the reality that is life with his advice and hacks.
And we love ourselves a good dose of all those poor DAD JOKES.
For some of us, we now get to spend most of our time with our dads.
But for some, unable to travel due to the various restrictions, we see our fathers far less than we would like.
Lockdown or not, this is how we celebrate Father's Day in 2021.
Father's Day – A Backstory
What started as a national holiday in the US to recognize the contribution of fathers is now celebrated worldwide on the third Sunday of June each year. Father's Day was first proposed by Sonora Smart Dodd who wanted to honour fatherhood and the role fathers play in society. She felt strongly about paternal representation while hearing a church sermon about Mother's Day.
Although she originally wanted to celebrate the day on 5 June, her father's birthday, the third Sunday of June was chosen. And the very first Father's Day was celebrated on 19 June 1910.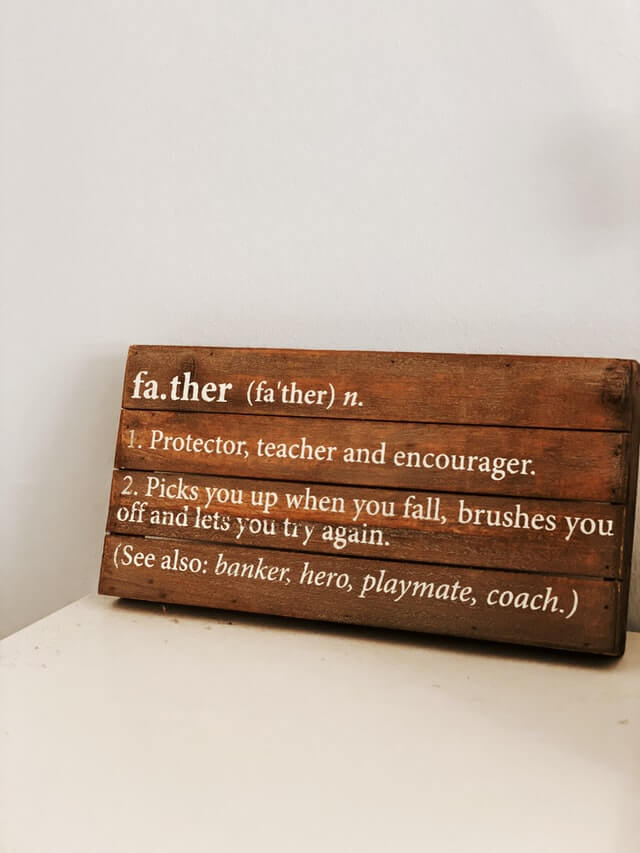 We have come a long way from 1910 and absolutely love this day when we can celebrate and cherish our Dad. From making DIY cards and presents to sharing a fun activity or just having a good chat, this is a great day to acknowledge all the work and sacrifice that a father makes for his children.
6 Amazing Father's Day Activity Ideas we Love
All of the suggested activities can be done in person and on a virtual call as well.
1. You pick the movie. I'll get the popcorn
All dads have that list of favourite movies they love to watch. And they are bound to have a few movies on their 'To Watch' list. Here's a creative way to surprise Dad.
Make a list of movies that he would love to watch (or rewatch).
Arrange the room to have a movie-cinema feel with a ticket stall, snack stall and sofas aligned to the screen.
Give him the full experience of going to the movies with a ticket check-in, showing him to his seat and getting the popcorn and sodas.
If doing this activity on call, you can have a watch party on Netflix, Amazon Prime or any OTT service. If this service is not available, you could just align when you begin watching the movie together.
2. Have a Sports Party
A match gets more interesting when you have company to enjoy it with. If there is any game on Father's Day that Dad loves, watch it with him. Or you can watch a rerun of any iconic match with him. With technology at our fingertips, this is as easy as switching on the TV or logging into a sports channel or Youtube online.
This activity guaranteed to get you and Dad into the Sports Fanatic mode.
3. Just Chill and Talk
Having a conversation with pops always feels good. Pick a topic you both love and there will never be a dull moment. Nothing beats a good bond-building talk.
You could just open the old photo albums and relive your wonderful memories together. He is sure to tell you about the many precious moments he holds in his heart about you – when he first held you, taught you to walk, taught you to cycle, took you to school.
Ask him about his childhood, his favourite memories, his advice, his opinions. When dad is the active talker who shares his stories and adventures and nuggets of wisdom, and you are a listener, he will love it even more.
4. It's Board Games Time
There is no one more competitive than dads when it comes to board games. Firstly he will not let you win just because you are the kid (unlike mom) and secondly he will give you a good run for your money.
Go for the family classics like Ludo, Snakes & Ladders, Carrom, Monopoly, Picnic, The Game of Life or any other high paced multiplayer game. You can also go for the mobile versions of these games that have become so popular during the lockdown.
5. Do Stuff Together
It's that easy. Just do things together. Whether it is cooking a meal, cleaning a room, visiting the garage or even building stuff together like a Lego sculpture or a domino chain – the time you spend with Dad achieving something will help you bond over a common victory. The collaboration will also result in both of you learning from one another. What better way to create all those feel good memories together?
You can even do online projects together to have that sense of achievement and quality time spent with Dad.
6. Go Outdoors
Never underestimate the power the outdoors have when it comes to 'Dad & Me' time. It is the one place in which he excels in and would love to show his kids the ways around nature. A simple thing like going on a walk will result in you keeping pace with him at first because he obviously takes the lead.
There is something amazing about letting Dad take the lead and us follow in his footsteps. It makes us feel protected and safe, knowing that he knows how to care for us.
Dads just love outdoor stuff. Even if you are on a call with each other when going out on a walk, it still feels like he is right next to you holding your hand, leading the way. If there is a lockdown then this may be tough, but if not then don't miss out on this wonderful activity
5 Thoughtful Gifts you can give Dad this Father's Day
You can also think of gifting Dad a thoughtful gift this Father's Day.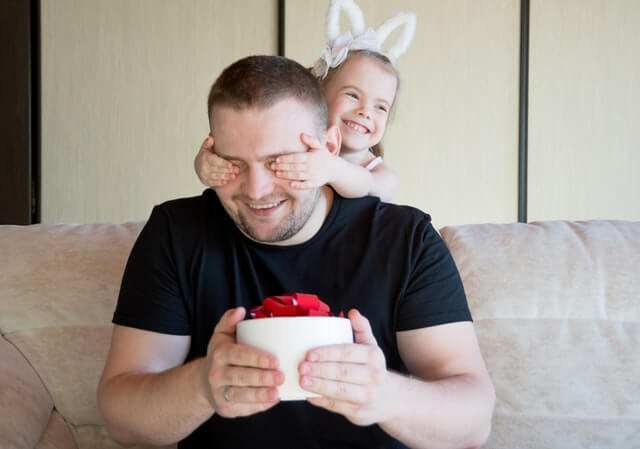 1. Caravan
An amazing portable digital audio player with 5000 preloaded retro Bollywood songs, Saregama's Caravan is bound to give your Dad endless hours of musical bliss. If your dad loves old, evergreen Hindi songs, this would make a great gift.
2. Shopping Voucher
Dads usually prioritize themselves last when it comes to the family. So why not gift him a shopping voucher or gift cards so he can indulge in some long-overdue retail therapy.
3. A Custom Gift Basket
A customized gift basket or hamper of his favorite things is a wonderful way to appreciate Dad. This can have his favorite drinks, snacks, little gifts, and everyday basics like soap, aftershave, or a beard grooming kit. This gift is bound to put a smile on his face.
4. Customized Memorabilia
A photo album, a T-shirt, a quilt, mug, photo frame – any kind of memorabilia you create with family pictures. He is bound to treasure all these preserved feel good moments.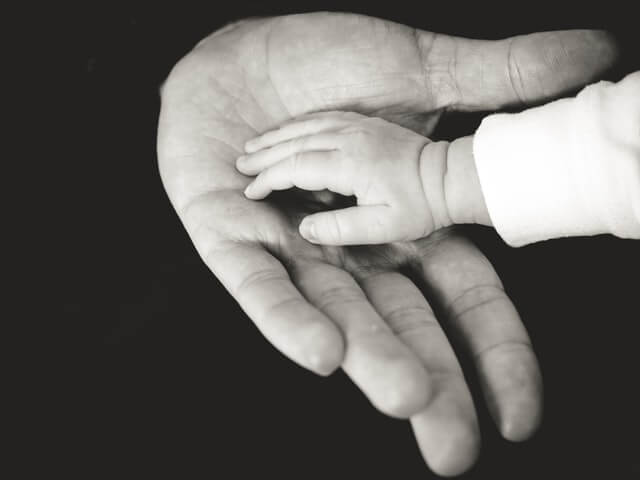 5. A Heartfelt Letter
Yes, we saved the best for last. A heartfelt letter, written in your own hand, the old school letter-writing way, is really going to pull at his heartstrings. To him, this letter from his child would mean the world. A letter that shows how much you appreciate him and his actions over the years and how much he means to you is bound to make his Father's Day celebration a memorable one for sure.
The first memory we have of our fathers is looking up to him, literally and metaphorically. Dad would always pick us and raise us up, way above his head. We would even reach out to him with both our hands to rise above his shoulders to see the world. We may not have realized it at that time, but Dad has always strived for us to ascend and be the best versions of ourselves.
---
He works hard to prepare us for life and its challenges. Our fathers instil us with confidence, self-worth, wisdom, and courage to face the world. He gives us some tough love and rarely sugarcoats things, preparing us always. In a way when he is teaching us, he is actually protecting us, even when he is not physically present with us.
To the world, you are a dad. To our family, you are the world.

Unknown
Wishing all Dads a very Happy Father's Day.