Have you ever looked at yourself in the mirror and thought "I need a change. This look is too boring. What if I coloured my hair?" That's your cue!
How about the fun and bold idea of Red Hair?
Just like how the weather changes, our style can too, including our hair.
If you're curious about making a change that stands out, this is the perfect chance. In a world where many people look the same, having red hair is like saying, "I'm unique, and I'm proud of it!" Let's enter the world of red hair and understand how it can bring out your confidence, show your personality, and make you feel amazing.
Weave Your Personal Story with Red Hair
Imagine waking up, catching a glimpse of your reflection, and feeling a surge of confidence – all thanks to your vibrant red locks. Embracing red hair is about more than just changing your appearance; it's a journey of self-expression, a creative adventure that represents who you are.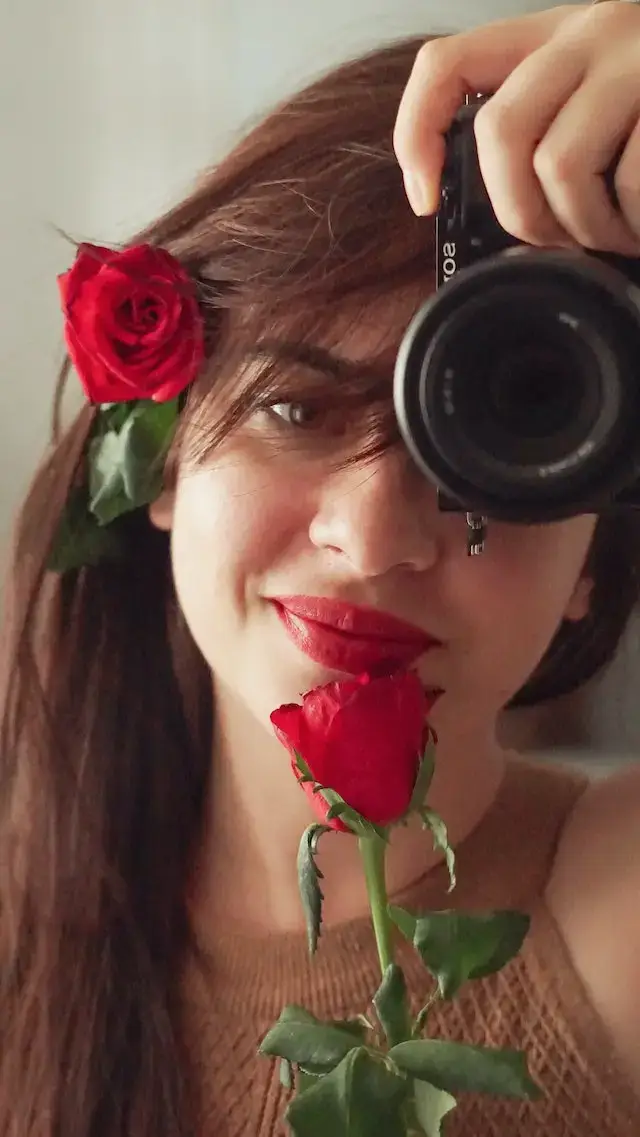 From choosing the perfect shade to nailing your makeup and complimenting clothing for red hair, each step adds to your unique story. Your red hair isn't just a colour; it's a chapter in your ongoing tale. So, step out with the confidence of someone who knows their worth, embrace the red, and let it tell the world how incredible you are.
Embrace the Indian Flair with Red Hair
In the rich tapestry of Indian hair colour trends, the colour red holds deep meaning. It represents new beginnings, the warmth of love, and the spirit of celebrations while letting you hop onto the latest beauty trends in India. Opting for red hair isn't just a red hair and fashion coordination choice in India; it's a tribute to the cultural richness that red embodies. Whether you're draped in traditional sarees or modern co-ord sets, your red hair fashion in India blends effortlessly with each look, making contrasts sharper and your look bolder.
Shades of Red Hair to Choose From
Red hair isn't just one colour – it's a whole spectrum of possibilities that are just waiting for you to discover. Let's meet the four main categories: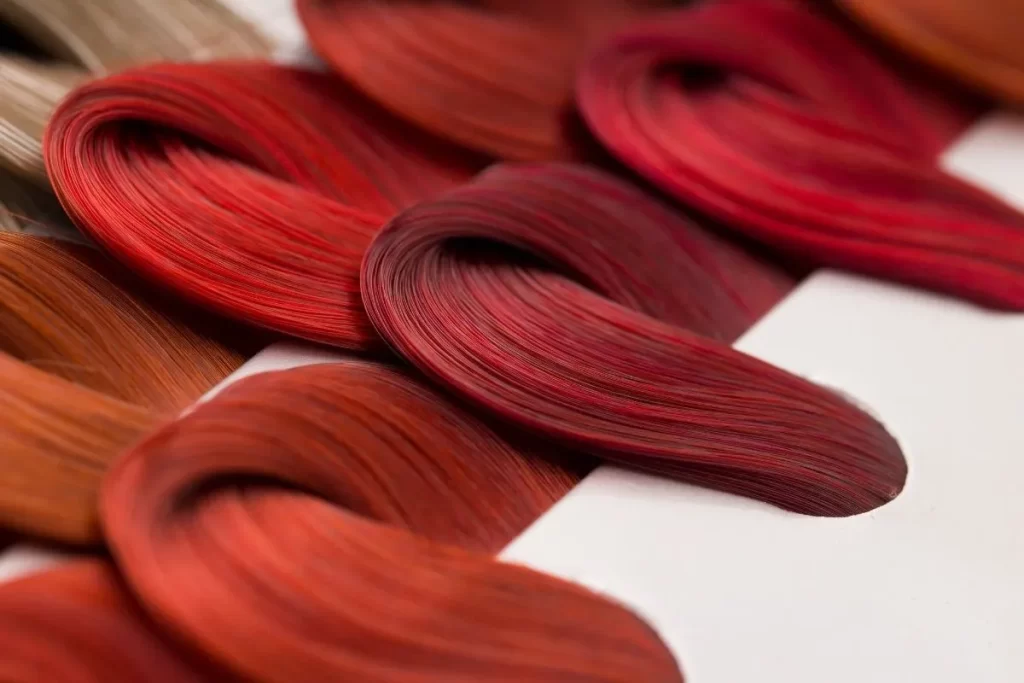 1. Strawberry Blonde
Imagine a sweet blend of gentle red hues with a touch of sunshine-kissed blonde. It's like a warm hug on a sunny day – perfect if you want a subtle hint of red.

2. Copper
If you're all about warmth and energy, then copper is your go-to shade. It's like capturing the fiery beauty of a sunset and infusing it into your hair for a burst of orangey-red excitement.

3. True Red
This shade is bold and daring. It's like wearing your confidence and style on your hair, telling the world that you're here to stand out.
4. Auburn
Picture the rich, earthy tones of autumn leaves – that's auburn. It's cosy and elegant, giving you a touch of sophistication that's both charming and captivating.

While colours like violet or plum might catch your eye, keep in mind that these shades aren't found naturally in hair. So, getting them right might take a bit more effort.
Top 5 Looks for Red Hair Girl
1. Bohemian Chic
Embrace the bohemian look with flowy maxi dresses, floral prints, and fringed vests. Layer on statement jewellery to complete the look. This style's free-spirited vibe complements red hair beautifully.
2. Vintage Glamour
For a touch of vintage glamour, opt for '50s-style A-line dresses or pencil skirts with cinched waists. Accessorize with retro items like cat-eye sunglasses and pearl jewellery. This style adds a classic and elegant flair to your red hair.
3. Casual Comfort
Achieve everyday comfort with high-waisted jeans, graphic tees, and cosy oversized sweaters or cardigans. Finish this look with a comfortable pair of sneakers or ankle boots. This laid-back style still highlights your red hair's charm.
4. Classic Elegance
Embrace timeless sophistication with tailored blazers, shift dresses, and structured accessories. This classic style, complemented by pearl earrings and clean lines, highlights the natural allure of your red hair.
5. Edgy Cool
Add a touch of edge to your style with leather jackets, skinny jeans or leather pants, and chunky jewellery. Finish the look with moto-style boots for a rocker vibe. This edgy style creates a striking contrast with your red hair.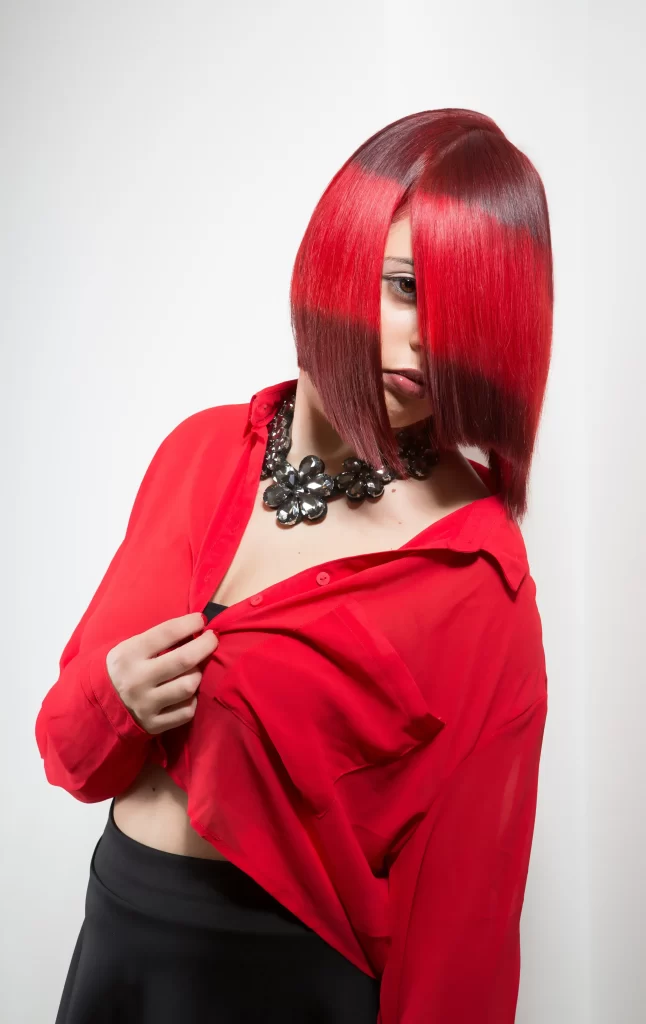 Step out in Style in 'Red'
Here are a few fashion tips for red hair colour matching that you should try to level up your look:
Accessories to Take Things Up a Notch
Statement Earrings: Bold and colourful statement earrings can draw attention to your face and highlight your hair's warm tones. Consider wearing oversized hoops, chandelier earrings, or dangle earrings in jewel tones.
Scarves and Headbands: Silk scarves or headbands can add a touch of elegance to your look. You can wear them as hair accessories, headbands, or tied around your neck for a chic appearance.
Belts: A well-chosen belt can cinch your waist and create a flattering silhouette. Try a wide belt with a striking buckle to add a stylish focal point to your outfit.
Handbags: Opt for handbags in contrasting or complementary colours to your red hair. Earthy tones, deep blues, or metallics can work well. Choose structured bags for a classic look or slouchy bags for a more relaxed style.
Hats: Experiment with hats to change up your look. Wide-brimmed hats, fedoras, or berets can add a touch of sophistication to any outfit.
Flaunt Those Locks Like a Queen
Beachy Waves: Loose, beachy waves complement red hair beautifully. You can achieve this look with a curling wand or by braiding your hair and letting it loose for relaxed waves.
Braids: Red hair looks fantastic in various braid styles, from classic three-strand braids to fishtail or Dutch braids. Braided hairstyles add an element of charm and whimsy.
Half-Up Half-Down: Create a half-up half-down hairstyle with soft curls or waves. This style is suitable for any type of occasion, whether it's casual or formal.
Messy Bun: An effortlessly chic messy bun can be an excellent choice for a relaxed yet stylish look. Leave a few face-framing strands loose for a relaxed look.
A Makeup Look that Compliments Your Hair
Natural Look: Embrace your natural beauty with a minimal makeup look. Focus on a flawless complexion, groomed brows, and a subtle lip colour. Let your red hair take centre stage.
Bold Lips: Redheads can pull off bold lip colours exceptionally well. Experiment with shades like deep red, plum, or coral to make a statement.
Eyeliner: Define your eyes with eyeliner. Earthy tones like brown or warm copper can enhance your eye colour without overpowering your overall look.
Bronzed Makeup: Achieve a sun-kissed glow with bronzer and warm-toned eyeshadows. This can complement the warmth of your red hair beautifully.
Green or Earthy Eyeshadows: Shades like olive green or earthy browns can make your eyes pop and harmonize with your hair colour.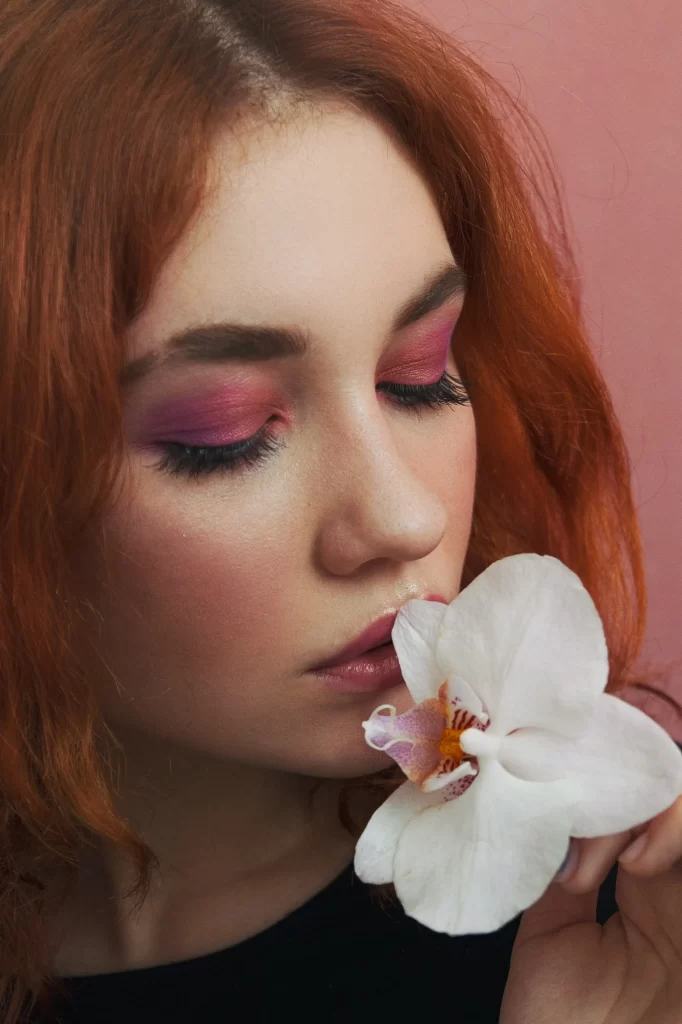 Remember, the best accessories, hairstyles, and red hair colour makeup tips for you ultimately depend on your personal style and the occasion. Feel free to experiment and adapt these suggestions to create looks that make you feel confident and enhance your red hair's natural allure.
Tips to Extend the Vibrancy of Red Hair Color
Maintaining red hair colour isn't rocket science, but to keep slaying the look, you've got to maintain it well. Here are a few extra tips to ensure your red hair stays as stunning as ever:
Cool Water Rinses: When washing your hair, opt for cooler water. Hot water can strip away colour faster, so keeping the temperature lower can help preserve your red.
Colour-Enhancing Products: Invest in shampoos and conditioners designed for red hair. These products contain colour-enhancing pigments that can help boost your red hair's vibrancy.
Avoid Overwashing: Redheads, listen up! Washing your hair less frequently can help your colour last longer. Dry shampoos and gentle cleansing routines are your friends.
Protect from the Sun: Sun exposure can fade your red hair colour, so consider using hats or hair products with UV protection when you're out and about.
Remember, while red hair might require a bit more maintenance, the confidence and charm it brings are well worth the extra effort. So, go ahead and rock that fiery red with pride, knowing you've got the tools to keep it looking stunning for as long as possible!
Myth or Fact? Red Hair Edition
Let's bust a few myths surrounding red hair because it's time to clear up any misconceptions and embrace the truth about those fiery locks.
Myth 1: Red Hair Only Matches Certain Skin Tones
Hold on a second! Red hair isn't limited to specific skin tones. Whether you have fair, medium, or dark skin, there's a red shade that can complement your complexion. It's all about finding the right tone that enhances your natural features.
Myth 2: Red Hair is Too High Maintenance
Yes, maintaining red hair requires some care, but it's not an insurmountable task. With the right routine and knowledge, you can keep your red hair looking fantastic without excessive effort.
Myth 3: Red Hair Fades Quickly, So Why Bother?
While red hair may fade a bit faster, it's not a lost cause. Proper care, colour-safe products, and a few tips can help you enjoy your vibrant red hair for a good while.
Myth 4: Red Hair is Unprofessional
This one's easy – false! Your hair colour doesn't define your professionalism. Embrace your red hair with confidence in any setting.
Myth 5: Red Hair Doesn't Age Well
Not true at all. Red hair can be stunning at any age. Choosing the right shade and owning it with confidence is what truly matters.
Let's put these myths to rest. Red hair is for everyone, and with a little care and self-assuredness, you can rock those red locks like a pro.
Unveil Your Authentic Self with a Dash of Flair
This is about more than just hair – it's a celebration of you, your journey, and the way you brighten up the world. Whether you're drawn to blue, white, or any shade that resonates with your spirit, wear it proudly. The colour on your head isn't just a hue; it's a declaration of your individuality. Your fiery red hair marks the beginning of an enchanting story. So, move forward with confidence, letting your hair – and your heart – radiate the brilliance that is uniquely yours.