Wow! What a year it has been. We had the second wave, a lockdown, vaccination and the return to a 'new normal' world. As we make our comeback to the office, college – LIFE, we intend to do it in style. We will turn whatever setbacks we may have had into a phenomenal comeback. And we are going to look good doing it too.
With the festivals and the party season here, we have more opportunities to try out that new outfit, that new look. We have the chance to step out in style, celebrate with friends, with family. Celebrate our good fortunes. Celebrate LIFE.
We have put together some unique makeup looks; which we feel are fun, timeless, and most importantly, makes one Feel Good.
It's time to put our best face forward with these 9 makeup looks.
1. Monochrome Madness
Try the monochrome look by playing with the shades of the same colour. Begin with the decided shade like cinnamon or mauve as a blush over your cheeks. Next, do your eyes with the same shade and a contrasting lighter or darker shade of the chosen colour. And finally, your lips with the shade of choice.
If you are going for a sunset orange coloured monochrome you can pair it with a coral shade. Or you can go for a single shade.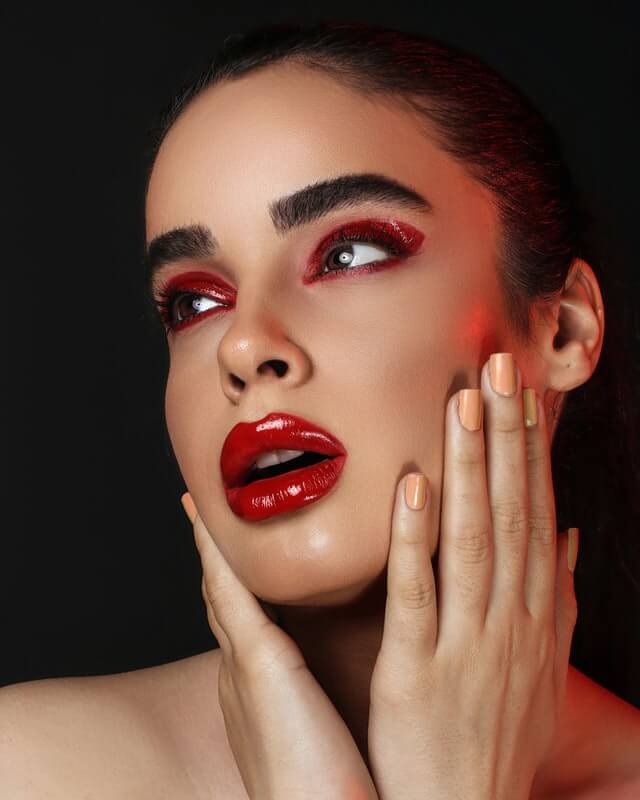 You will be pretty as a picture.
2. Shimmer Shimmer
When you shimmer and shine, you are instantly party-ready. This look is guaranteed to add some pizzazz to your look and style.
With a simple base, add lots of shimmer to your eyelids. Under the lights of the party, you are bound to shine with those lovely eyes. Remember to define this look with a strong eyeliner game and a nude lip.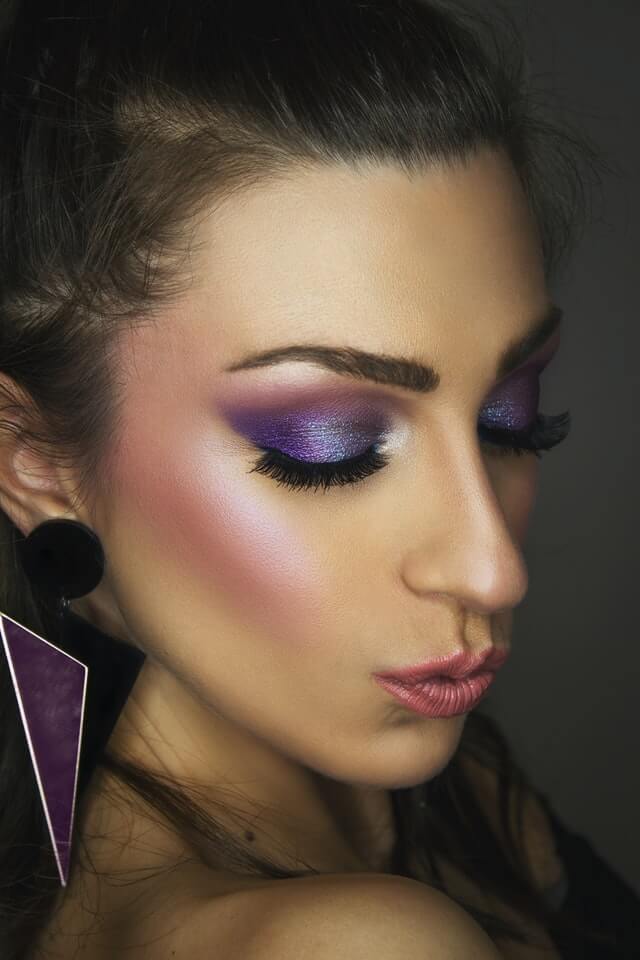 Keep in mind to not be heavy-handed with the pigments as with this look there is a thin look between looking childish and absolutely stunning.
3. Timeless Traditions
The traditional makeup look is timeless for a reason – it looks beautiful no matter the fashion decade. There's something about the kohl-rimmed eyes, the three dots on the chin and the outer corners of the eyes that goes amazingly well with a traditional or fusion outfit. When paired with silver oxidised jewellery – Absolutely Captivating.
You can do your eye makeup with glistening shades of eye shadow and add a regal touch of red or burgundy to your lips.
(Psst….burgundy is totally the IN makeup trend right now.)
Heads will turn the minute you arrive.
4. Dare to Go Nude
The fresh-faced No Makeup look is totally IN right now. This look aims to enhance your natural beauty with minimal use of bronzer, foundation and colour. With this look, you have to invest some time in your skincare routines as your skin will be the highlight.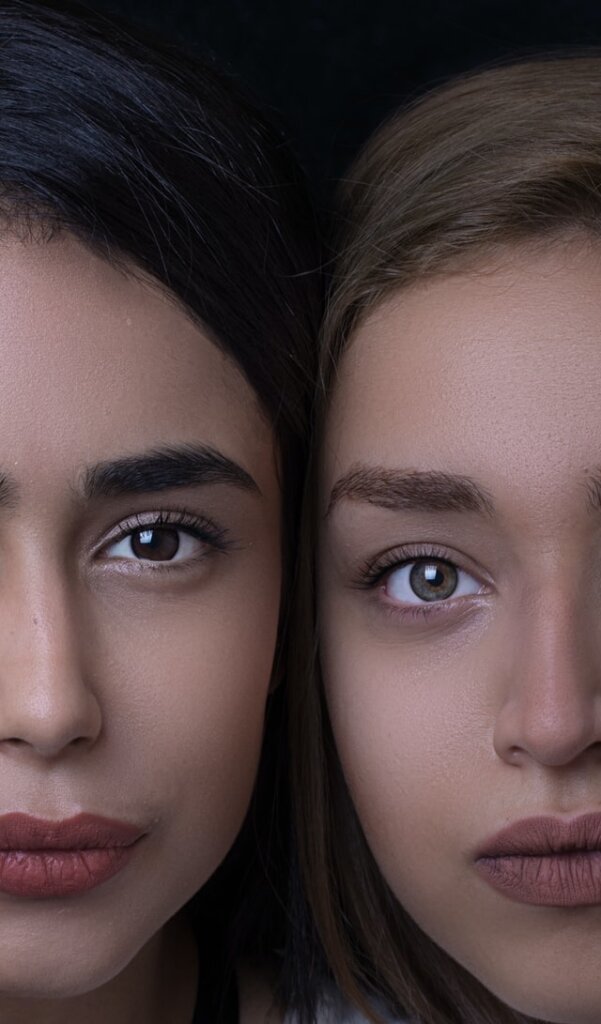 Let your natural glam shine with the nude look. Get a dewy primer with a shade closest to your skin. Apply the faintest blush, go easy on the eye makeup and bring your look together with a nude lipstick shade or a tinted lip balm.
Remember, less is more when it comes to the nude look.
5. Bring the Drama
Smokey eyes make for the perfect dramatic look where your eyes do all the talking for you. The classic go-to look is really simple and quick to pull off.
Just blend your black, or brown, eyeshades and finish with eyeliner or kajal. Complete the look with heaps of mascara, a soft nude for the lips and a light blush.
You can add a touch of glitter to your lids to take the look up another notch. Or for that high fashion effect, add some gloss over your lids.
6. A Splash of Colour
Having fun with your makeup makes for some really vibrant and lively looks. If you want to forget about blandness or switch up your style, go for coloured. Nothing says 'celebration' like a well-coordinated splash of colour.
Go for a green eyeshadow shade with blue liner and fuschia lips for that show-stopping look. You can experiment with a combination of different contrasting colours to go with your outfit of the day.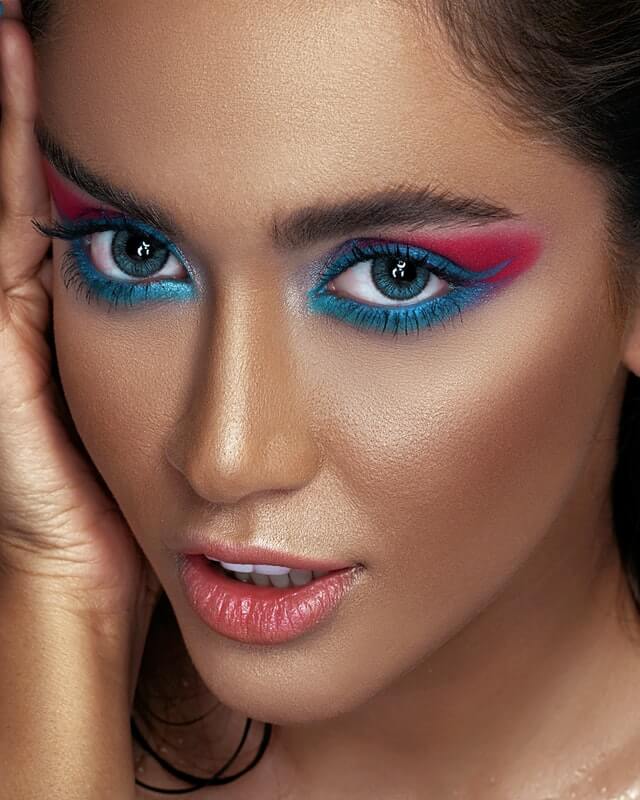 Just remember to have fun.
7. Back to the '90s
The makeup trends of the '90s are officially making a big comeback in 2021. The focus is on the entire look and not just enhancing one feature.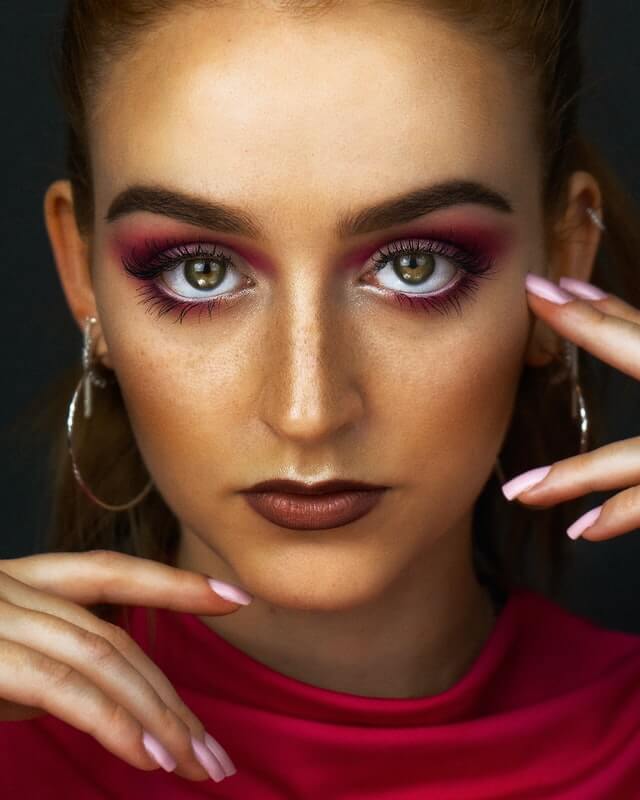 Frosty or metallic eyeshadows, dewy skin, lots of colour and brown and nude shades of lips are all the rage right now. This festive season, take a walk down memory lane back into the Y2K era and be that '90s diva during the festivities or on the dance floor.
8. The Cat Eyes
With no playbook to follow these past two years, we have been winging it. So, let's wing it this 2021 as well by rocking those cat eyes.
Get your eyeliner and just add those lovely long strokes to your eyes. Pair this with a touch of colour to your lids, cheeks and lips and you are good to go.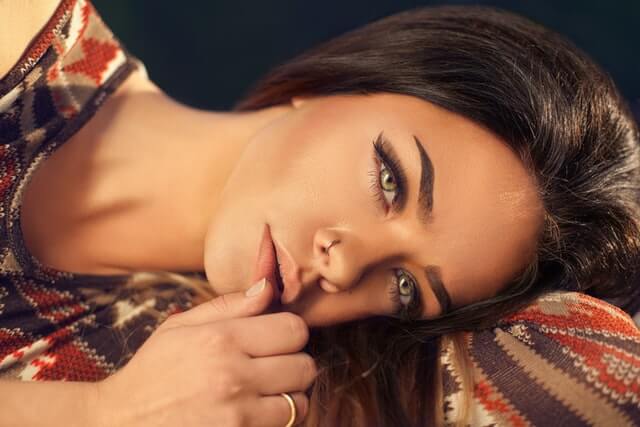 The cat-eye look is a real classic. You can look edgy, quirky, fun, fabulous, flirtatious, fierce and absolutely fabulous.
9. The Reverse Cat Eye
Yup. You read that right. It's the reverse cat-eye. If you are feeling a little experimental, you can switch the cat-eye wings along the lower lashline. Though it may sound new and different, this style of makeup is typically worn by many in the Middle East and parts of South Asia. It was a popular trend in the '60s and has made a comeback again this year.
You can recreate this simple look by applying the eyeliner to your waterline along the lower lid, extending it into a wing and buffing out the edges with a blending brush to get a smokey effect.
You can even try this with different coloured liners like purple, neon green, pop blue and more, for a more edgy look. Finish the look with a double coat of mascara.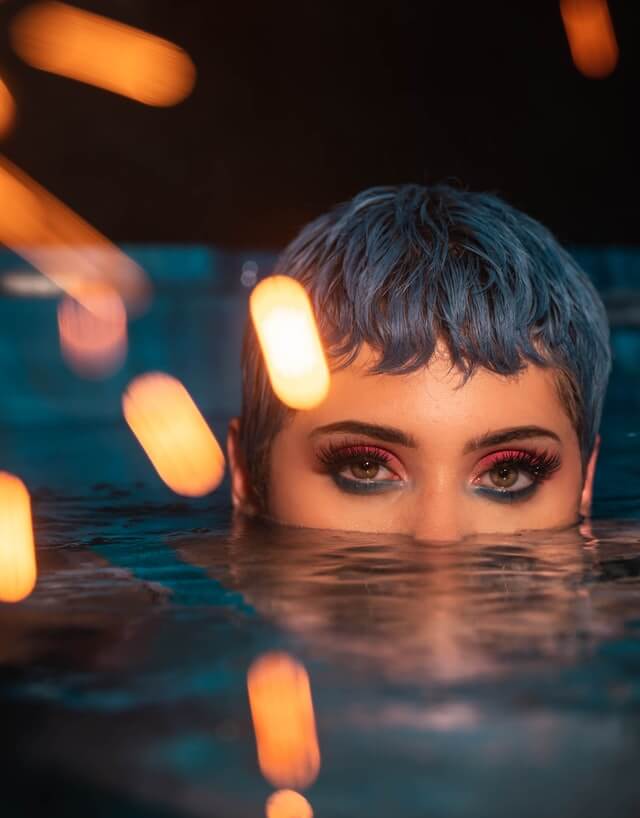 If you think these 9 looks are too many, you have many happy days ahead to try each one. And if you fall in love with one look, well… just repeat it. Or experiment and mix-n-match these makeup look suggestions. It's all about having fun.
Just remember to show your skin some TLC if you are planning on wearing makeup more than two days in a row.
There are no rules to makeup. It's all about enhancing your inner beauty, and you ARE beautiful the way you are.
The festive and party season is upon us. And may you shine and sparkle this season.
Have fun. Stay safe.