Hey there, lovely people! Life is a journey filled with beautiful reminders of the passing years, and one of these lovely reminders is the emergence of gorgeous grey hair. Embracing this natural transformation isn't just about body confidence; it's about celebrating the unique beauty that comes with age.
In this little blog, we're going to shine a spotlight on the elegance of grey hair. We'll explore various hairstyles, haircuts, maintenance routines, and styling options that will not only boost your confidence but make you feel absolutely stunning.
Grey Hair – A Beautiful Testament to Time
Grey hair, often lovingly referred to as "silver" or "salt and pepper," is a natural part of the ageing process. It's like a badge of honour, a testament to the wisdom and experiences that come with each passing year. While some folks might feel a bit hesitant about grey hair, it's important to recognize that it has its unique charm.
Grey hair has this captivating quality that can exude sophistication and style. It's like a canvas where you can create a stunning and timeless look. By embracing your grey hair, you're not just embracing ageing gracefully; you're also discovering a newfound sense of beauty.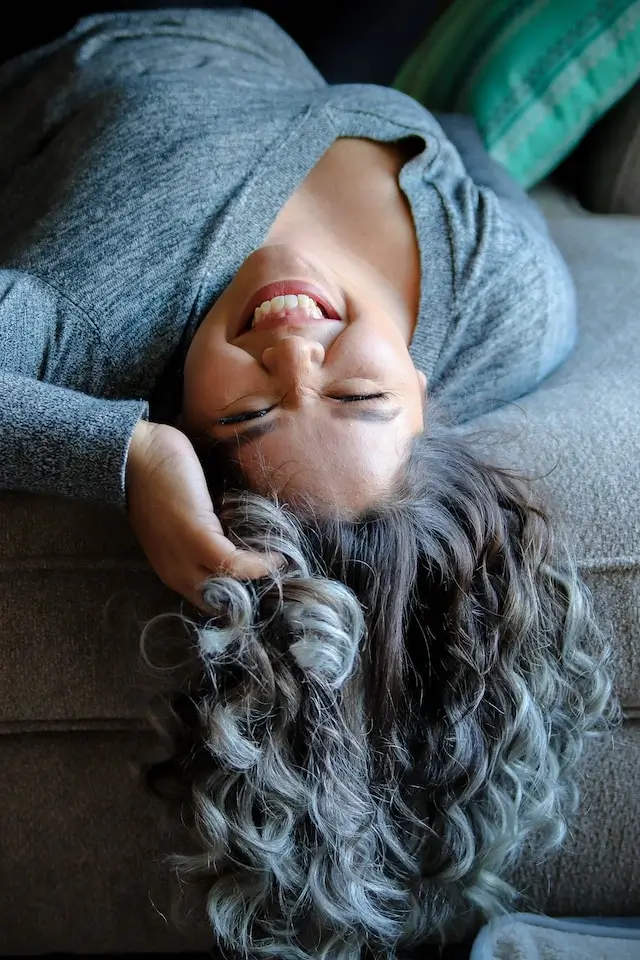 How to Choose the Right Grey Hair Haircut?
When it comes to styling grey hair, picking the right haircut is key. It's all about choosing a style that complements your features and enhances your overall look. When deciding on a haircut for your grey hair, think about factors like your face shape, hair texture, and personal style.
Here are a few haircut ideas to explore:
1. The Elegant Bob
A classic bob cut looks incredibly flattering for grey hair. Whether you go for a chin-length bob or a longer version with subtle layers, this style oozes sophistication.
2. Pixie Perfection
A pixie cut with grey hair can exude confidence and charisma. It's short and sleek highlighting your facial features and the natural beauty of your grey locks.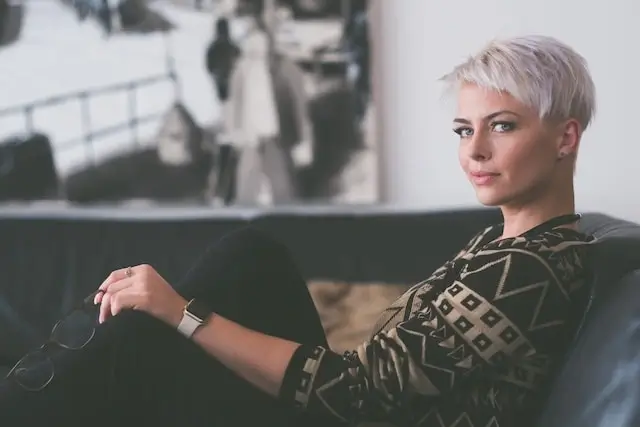 3. Long Layers
Long, layered grey hair can appear youthful and vibrant. Layers add movement and volume, creating a dynamic and elegant look.
4. Short and Sassy
Shorter hairstyles, like a cropped cut, can emphasize your grey hair's shine and texture while offering a stylish appearance.
5. Asymmetrical Elegance
An asymmetrical haircut can create a unique and edgy look, perfect for those who want to make a statement with their grey hair.
How Do I Choose the Right Hairstyles for My Grey Hair?
Grey hair or not, we all have faced this dilemma when it comes to a haircut or a hairstyle. It's all about finding the right match that enhances your natural beauty.
Consider factors like your face shape, hair texture, and personal style to ensure your grey hair shines with confidence. Whether it's a chic bob, an elegant pixie cut, or embracing your flowing grey locks with long layers, the key is to select a style that complements your features and reflects your unique personality.
It's all about celebrating the beauty of your grey hair with a hairstyle that makes you feel good and absolutely gorgeous.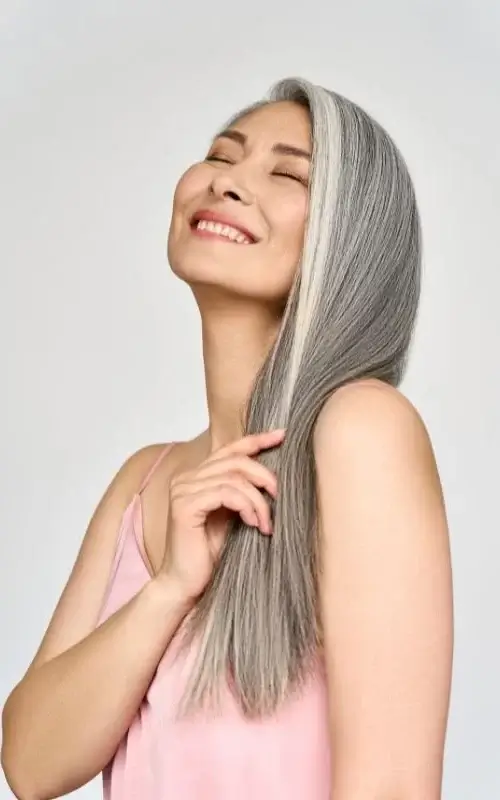 Healthy Care for Grey Hair
Keeping your grey hair healthy is a must for that natural shine and lustre. Grey hair can be a tad more delicate and may need some extra TLC. Here are some tips to keep your lovely locks in great shape:
Moisturize Regularly: Use hydrating hair products to prevent dryness and frizz. Look out for sulfate-free shampoos and conditioners designed for grey hair.
Protect from UV: Grey hair can be more susceptible to sun damage. Make sure to use hair products with UV protection and pop on a hat when you're out in strong sunlight.
Regular Trims: Keep your grey hair in tip-top shape by scheduling regular trims to get rid of those pesky split ends and maintain the overall health of your hair.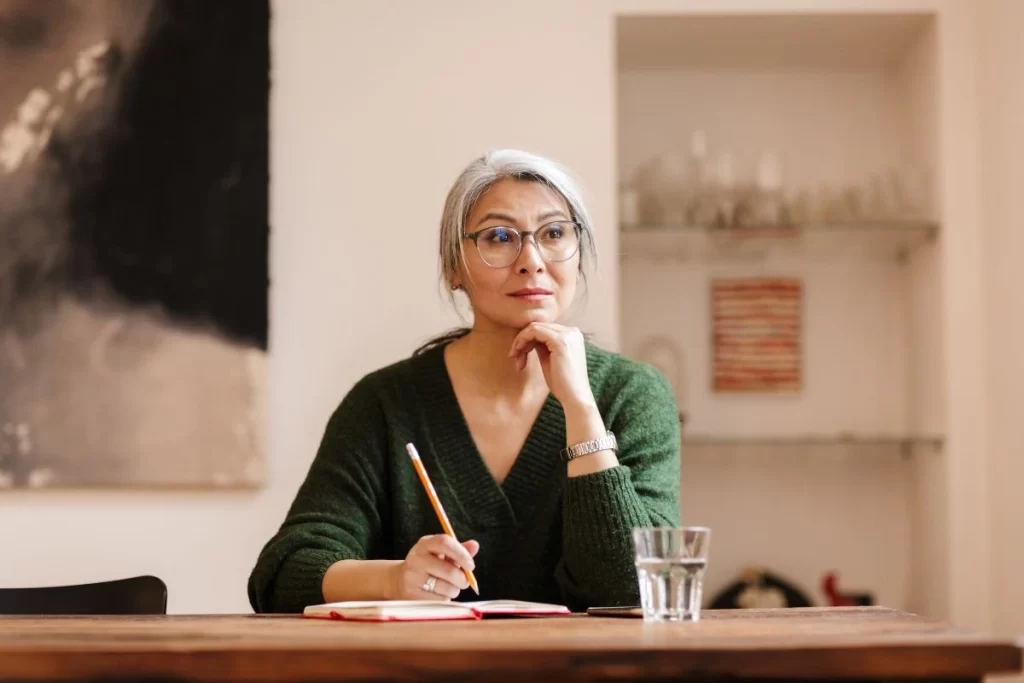 4 Styling Options for Grey Hair
Grey hair gives you all sorts of styling possibilities. Whether you're aiming for a casual, chic, or elegant look, there are countless styling options to play around with:
Casual Waves: Create soft, loose waves for a relaxed and effortlessly chic appearance.
Sleek and Straight: Go for a straightened look to achieve a sleek and polished appearance that oozes elegance.
Updo Elegance: Experiment with updos like buns, chignons, or braided styles for a sophisticated look.
Textured Styles: Embrace the natural texture of your grey hair for a unique and stylish look. You can use texturizing products to enhance volume and create a trendy, tousled effect.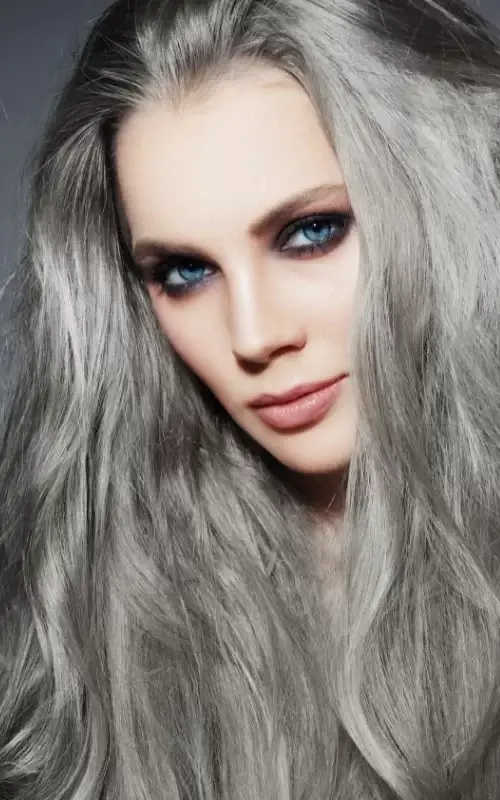 Hair Accessories for Grey Hair
Don't forget about hair accessories! They can take your grey hair styling game to a whole new level. Think decorative hairpins, clips, headbands, or scarves to add that touch of elegance and personality to your look.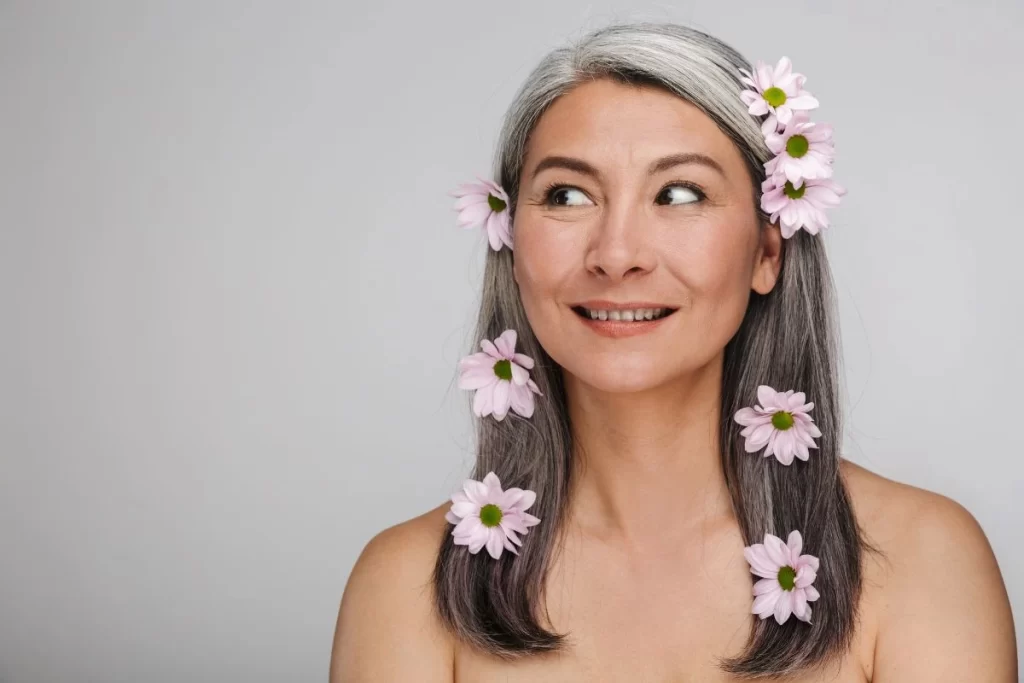 Boost Confidence with Grey Hair and Radiate Elegance from Within
Remember, the real secret to looking and feeling gorgeous with grey hair is self-confidence. Embrace the natural transformation that comes with age, and wear your grey hair with pride. Confidence is among the most beautiful accessories you can wear.
Celebrate the Timeless Beauty of Grey Hair
Grey hair isn't just a sign of ageing; it's a symbol of wisdom, grace, and timeless beauty. By choosing the right haircut, maintaining healthy grey hair, enhancing its natural shine, exploring various styling options, and incorporating stylish accessories, you can truly embrace your grey hair and exude elegance with every step you take on your journey of ageing gracefully.
So, here's to celebrating the stunning beauty of grey hair, and to all of you rocking your unique shades of silver with absolute style and grace!