Nothing beats getting together with family after a long work week, especially on a long weekend with a tub of popcorn, and a great list of movies to start that movie marathon. But selecting the right movie that suits everyone's tastes can be a task, taking out the fun element for this feel-good activity.
In continuation to part 1 of movies that kids and parents could watch together, we are back with another fun list to make long weekends more fun, relaxing and entertaining. 
Dim the headlamps, pick your popcorn, snacks, and desserts, and just relax.
1. Wonder
Film Wonder, based on the New York Times bestseller, tells the story of August Pullman. Auggie was born with facial disparities that stopped him from attending a normal school till now, but he becomes the most highly improbable of heroes when he joins the fifth grade. As his family, new classmates, and the broader community fail to find kindness and recognition, his exceptional journey will bring them all together and exemplify that you cannot hide when you were born to shine.
It is a fun little film about a child with a face only a mother could adore and who charms everyone with his outgoing personality and kind heart. I highly recommend watching this gem with children.
2. Jumanji (1995)
A mystical board game transports Peter and Judy Shepherd to a world of adventure. While exploring an old house, a brother and sister team discovers an old jungle game hidden in the room. This board game is literally out of this world, and they will shortly be on an excursion with wild animals with an obsessive hunter hot on their heels, striving to release a feral man confined inside the game for decades. If they win Jumanji, the kids can permanently free Alan—but only if they are courageous enough to face giant bugs, mischievous monkeys, and stampeding rhinos!
Your kids are sure to get fascinated by watching this classic, and you will love it too! A perfect weekend watch that's the right mix of action, adventure and comedy.
3. Jurassic Park (1993)
The events of Jurassic Park actually occur on a deserted island. Another Spielberg blockbuster follows two palaeontologists, a mathematician, and their two keen grandchildren to visit the park and calm nervous investors. They dare to experience an island theme park packed with cloned dinosaurs. When the park's security system goes horribly wrong, the visit is anything but peaceful. Yes, things appear to be secure at first, but everything evolves when the dinosaurs escape.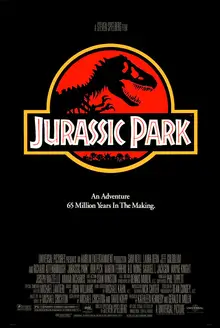 Jurassic Park is an adventurous film that will be a mainstay in your child's movie night plans, packed with nail-biting suspense and awesome thrills for the entire family. This timeless classic is sure to appeal across generations.
4. Chak De! India
Chak De India is a film that has truly inspired me. It is a film about how an Indian women's hockey team, which exists more on paper than in real life, ends up winning a world cup against all odds. This team of 16 girls, initially thought to be cowards, eventually, go to win the world cup and prove everyone wrong with the help and mentorship of coach Kabir Khan.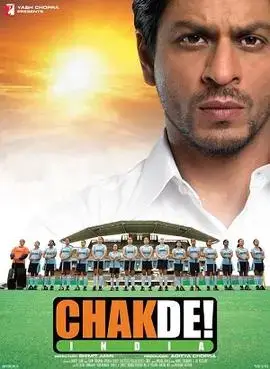 This film attempts to persuade you that nothing is impossible and that you should never give up. One could argue that there are many differences between real life and movie life, but the movie inspired me to believe in myself and continue fighting.
When I analysed the film seriously after watching it, I realised that, aside from the sheer pleasure, which this film provides enormously, it also provides several learning opportunities that we can effectively utilise in our careers. It is a must-watch for parents to encourage their young children, and also get a shoot of motivation themselves.
5. Star Wars (1977)
What is the best sequence to watch the Star Wars films? That is an excellent question! We recommend you commence with the very first movie, Episode 4: A New Hope, and work your way up. Kids will be as enthralled as if they have been caught in a Death Star spaceship from the start, in which that whooping great Star Destroyer zooms infinitely across the screen.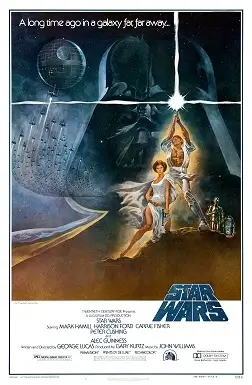 Timeless heroes, terrifying villains, cute droids, and all the secrets of the Jedi end up sharing the screen for two hours that will entertain all, turning your movie into a Star Wars marathon. With each latest arrival, watching the Star Wars movies is now a more subjective family ritual, but even if you are only in the mindset for one journey to a cosmos, much far away, Star Wars is your go-to movie.
6. The Pursuit of Happyness
The Pursuit of Happiness is the inspiring true story of Chris Gardner's quest for not only one but two different ambitions. Financial victory and how it can make a positive impact on the life of his son. Also, his desire to break the cycle of a missing father in his family. Chris is a man trying to make ends meet in the 1980s.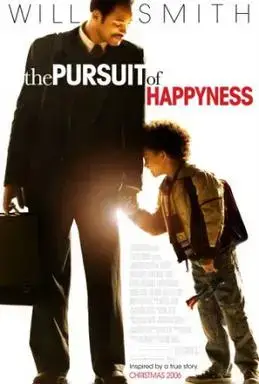 The striving of both these visions tends to make this a significant film about one man's journey to achieve his goals, the right way, despite hardships and obstacles. It demonstrates that we can develop strong family bonds through dedication, love, and belief, irrespective of our circumstances.
So there you have it, a list of movies to make the most of long weekends, or any weekend, with your kids. Make the most of your family time. Enjoy these cinematic happy hours, making memories to cherish.
More than choices, it is the emotions that we experience and share while watching a certain scene in the movie. All that matters, in the end, is that you feel those good moments.
What is your pick for this long, cosy weekend? Tell us about it in the comment section below.