We select our products independently. If you decide to make a purchase from one of our links, we may earn a share of sales in the form of a commission or any other form of compensation. All information about the products mentioned, including the description, stock availability and pricing, was accurate at the time of publishing this article.
---
There's no hobby quite like reading. Universally regarded as "good for you"; virtually magical with the power to transport you, teach you, and change you! And all you need is a few hours and an active imagination. As a beginner or a reader who wants to take things easy when it comes to reading books, we recommend the Easy Reader reading challenge if you:
Don't have a lot of time in between chores, working or caring for young kids
Want a low-pressure and low-effort challenge to keep you motivated
Want to cultivate a reading habit
Goals:
1 book a month
Get into the habit of reading
Nothing too crazy – easy to read, engaging, quick, stand-alone reads, or a series that have you hooked and you finish consistently
Without further ado, let's begin with the 2023 reading challenge for all readers – Level 1
The Easy Reader Reading Challenge Prompts
1. A Cozy Mystery to Curl up With
Craving that Knives Out, Glass Onion magic with the comfort of a classic whodunnit? We can't think of anything better than solving a good mystery.
Shady Hollow – Juneau Black
The first in the Shady Hollow series, we are introduced to the village of Shady Hollow, where woodland creatures live together in harmony–until a curmudgeonly toad is found dead and the local reporter must solve the case.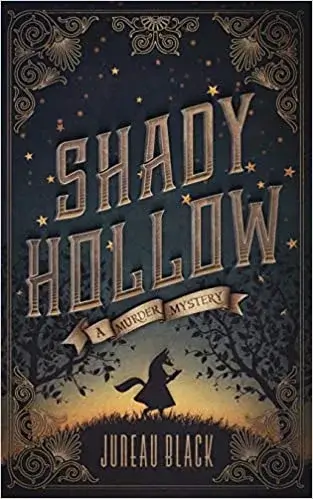 Arsenic & Adobo – Mia P. Manansala
The first in a new series full of sharp humour and delectable dishes— and one that might just be killer. After her ex-boyfriend and food critic drops dead in the middle of her restaurant, Lila Macapagal is stuck as the sole suspect. With no choice but to investigate, she sets out on her crime-solving journey with the help of a network of well-meaning aunties, her best friend, and her dog.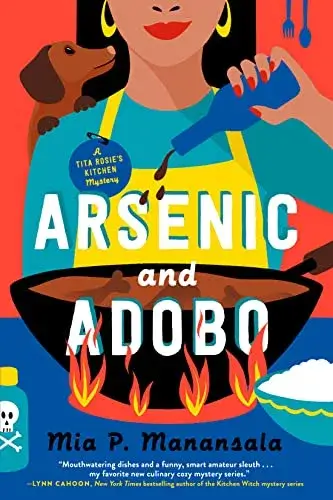 2. Miss the Magic of Harry Potter? Let's Go Back to Magic School!
A lot of us probably associate Harry Potter and Hogwarts as the seminal time when we actually used to read books and series voraciously. If it's been a while since you picked up a book – it might help to use that nostalgia and pick up a new, charming series set in a magical school.
Amari and the Night Brothers – B. B. Alston
Amari has never stopped believing Quinton, her missing brother, is alive. Not even when everyone told her otherwise. So when she finds a ticking briefcase in his closet, with a nomination for a summer tryout at the Bureau of Supernatural Affairs, she's certain the secretive organization is the key to finding Quinton. Thus starts her magical adventure, as she discovers her own powers and a whole new, dangerous world.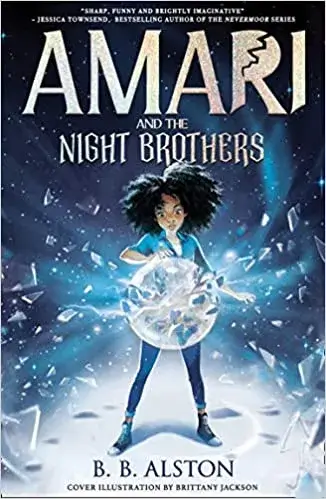 Keeper of the Lost Cities – Shannon Messenger
When twelve-year-old, closeted telepath – Sophie Foster meets Fitz, a mysterious boy who is also a telepath, she discovers there's somewhere she does belong, and remaining where she is will put her in serious danger. Soon, Sophie is forced to leave behind everything and start a new life in a magical world.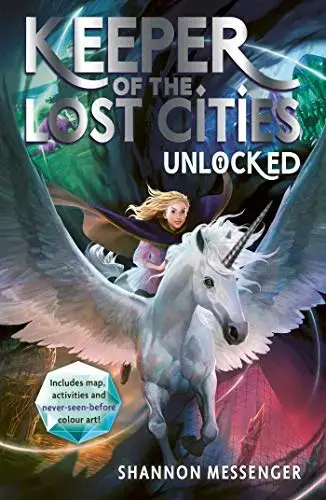 3. Savor the Summer with Summery Books Focused on Food
It feels like summer when you have the warmth of heartfelt stories. Food, family, love, and healing, what a feel-good feeling.
A Cuban Girl's Guide to Tea and Tomorrow – Laura Taylor Namey
This charming, heartfelt story follows Lila, a Miami girl who unexpectedly finds love—and herself—in a small English town as she heals from heartbreak and loss.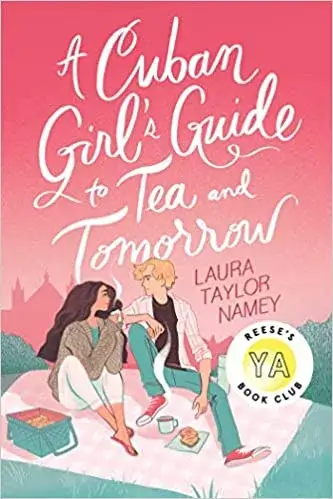 With the Fire On High – Elizabeth Acevedo
Ever since she got pregnant, seventeen-year-old Emoni's life has been about making the tough decisions – doing what is necessary for her young daughter and her grandmother. The story follows her journey as she balances her life, her passion for cooking and pursuing her dream of being a chef.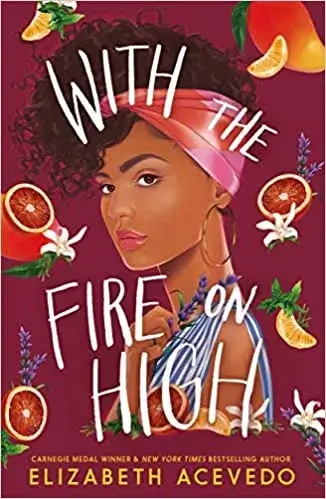 4. Stories from a Special Indian State
Explore an Indian state you haven't had a chance to visit yet, through such stories dedicated to capturing a snapshot of the unique culture, lifestyle and food of a particular state.
Onam in a Nightie: Stories from a Kerala Quarantine – Anjana Menon
Malgudi Days is a classic novel that captured the hearts of many. In a similar vein, 'Onam in a Nightie' tells the story of a small town in Kerala and the people who live there. In this book, Anjana Menon brings you to a place that is both heartwarming and hilarious. These true stories of hope and resilience will stay with you forever.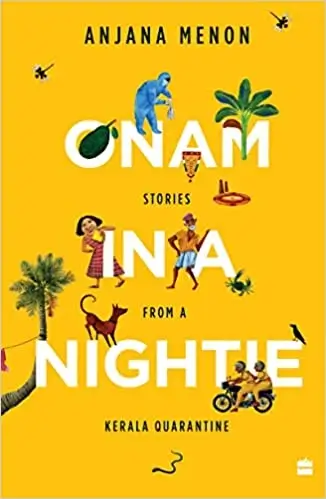 A Taste Of Time: A Food History Of Calcutta – Mohona Kanjilal
This delightful and comprehensive history of food in Calcutta, sprinkled with mouth-watering accounts, recipes, and intriguing anecdotes of some revolutionary personalities of Bengal will appeal to both the mind and tastebuds.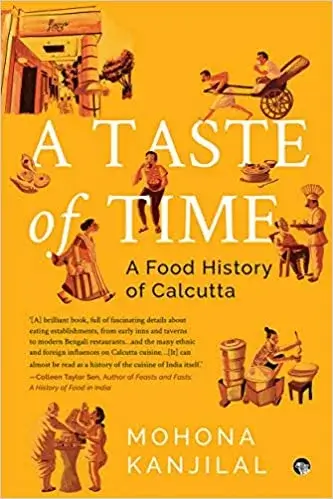 5. Ghosts and Hauntings
Looking forward to spooky season? There is a plethora of ghostly and haunting stories out there, waiting to be picked up. Give yourself a delicious shiver as you curl up with these creepy, adventurous, and sometimes heartfelt stories of things past that linger.
Cemetery Boys – Aiden Thomas
When his traditional Latinx family has problems accepting his true gender, Yadriel becomes determined to prove himself a real brujo, accidentally summoning the ghost of Julian Diaz, the school's resident bad boy who refuses to leave without tying up some loose threads – but the more time they spend together, the less Yadriel wants him to leave.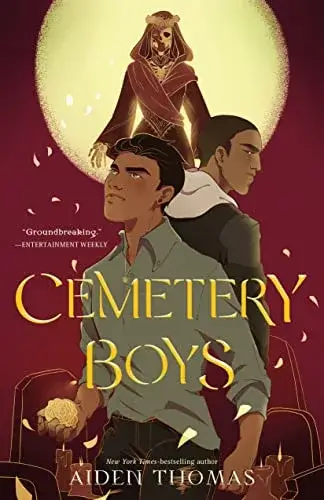 Lockwood & Co.: The Streaming Staircase – Jonathan Stroud
For over five decades, the country has been plagued by a horrifying epidemic of ghosts. In response, several Psychic Investigations Agencies have sprung up to take care of the apparitions. Lucy Carlyle, a talented young agent, finds herself joining the smallest, most ramshackle agency in the city, run by the charismatic Anthony Lockwood. When one of their cases goes horribly wrong, Lockwood & Co's last chance of redemption involves spending the night in one of the most haunted houses in England and trying to escape alive.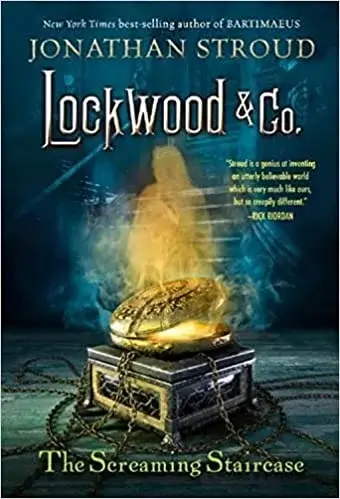 (Pst! Lockwood & Co. now has a Netflix adaptation that just dropped! It looks pretty good in my opinion from the trailers and teasers, so if you're more of a visual person, don't miss out.)
6. Give me some Sci-Fi. Give me some Space.
Sometimes earth and parallel worlds just don't cut it, when we could be venturing into the great beyond of space, or into the advanced technology that makes up the rules of the future.
All Systems Red – Martha Wells
On a distant planet, a team of scientists is conducting surface tests, shadowed by their Company-supplied self-aware android – that has hacked its own governor module and calls itself "Murderbot." Murderbot is scornful of humans and wants to be left alone to figure out who it is. But when a mission goes dark, it's up to Murderbot and the scientists to get to the truth.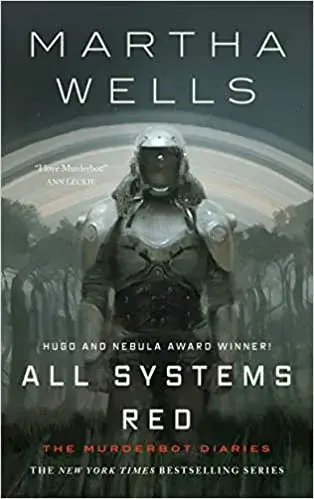 The Martian – Andy Weir
Astronaut Mark Watney is among the first humans to walk on Mars. Now, he just may become the first one to die on the red planet. Mark finds himself stranded after his crew evacuates because of a dust storm, thinking him to be dead. This is the ultimate survival story in an alien environment with food, resources, oxygen and time running out.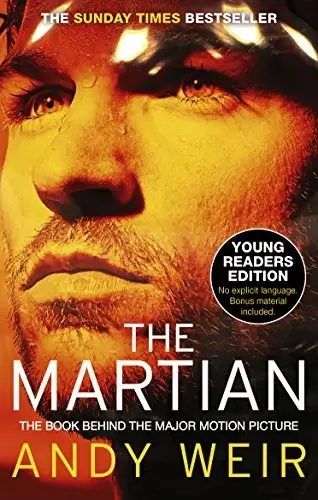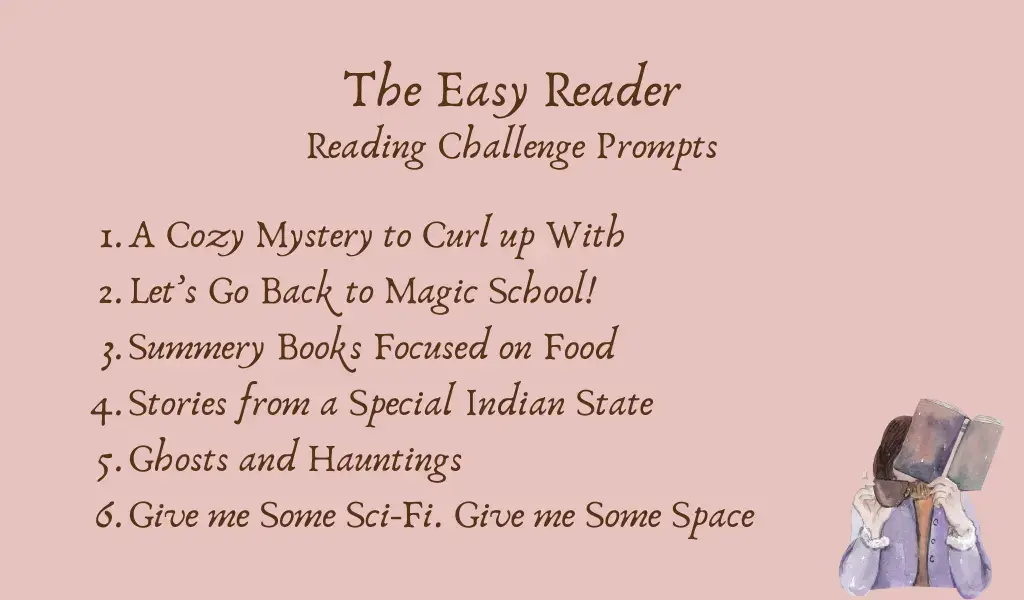 We hope these prompts and recommendations can help you get started on your reading challenge ready. Once you are ready to move on to the next challenge, do check out our "It's All About Balance Reading Challenge" for more prompts and recommendations!
Happy Reading!
---
Rachel Varghese is an aspiring writer, and storyteller with a love for all things fantastic, exciting, and cosy – books, movies, or TV Shows. She is continuously battling her TBR/TBW list while always looking for diverse new things to read and watch.
She is currently supporting women entrepreneurs in their growth journey through her work as a Marketing & Growth Associate.