Strong gusts of wind, raindrops pattering against the window, cloudy with a forecast of several rainy days to come, The monsoons are more than simply strong gusts of wind and raindrops on the window. The season has a distinct feel to it – a time to refresh, reset and rejuvenate. It simply feels appropriate to stay indoors so it's best to make your home monsoon-ready.
Rain showers bring a sense of excitement into our lives. You can enjoy the weather while avoiding boredom. Yes, you heard it right! Keep it fresh and happening throughout the rainy season, and rediscover the nooks and crannies of your home like never before.
Here are a few monsoon home decoration tips to brighten up your gorgeous living space and enjoy the rainy season from your home:
1. Vibrant colours to uplift your spirits
Make your home area more vivid than ever before. Combine colours that brighten the overall look. You can paint your walls or add colour to your cushions, curtains, pouffes, and floor mats. But hey! Remember to brighten up with bold colours to keep the dreary season at bay. Choose colours such as red, yellow, orange, blue, pink, and purple. Believe me when I say that this living room alteration will improve your interactions with friends and family.
2. Don't let your wood rip
Because of the unexpected arrival of the monsoon, your door will cause you problems. It is critical to protect the surfaces of your doors and any wooden furniture before the long-anticipated season causes your much-loved interiors to expand and alter their shape. You can very easily waterproof your wood with wood-protecting sprays, oils and coatings.
3. Some green therapy with indoor plants
Indoors, plants and flowers provide a splash of colour and a fragrance of freshness. They contribute to the rooms' cheerfulness and vitality. However, having your own set of greens provides a burst of freshness. Plant high-oxygen plants inside and outside the home. In the rainy season, a lush green paradise keeps you feeling fresh and pleasant. It also adds to the benefits of the colour green for the eyes.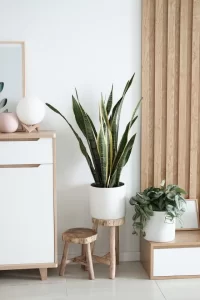 4. Cultivate a light and airy environment
Curtains made of heavier materials, such as cotton or velvet, can make the room appear darker and trap the musty odour. Why not choose light curtains? You can go for thin materials such as sheer or lace, or experiment with muslin curtains. Breathable curtains will let in more light and give the place a new feel.
5. Design a window seat
Set up a window seat in front of a tall window to enjoy the amazing weather. You can fill it with comfortable cushions and even store items beneath the seat. And, hey, you can enjoy your favourite combination of tea and bhajjis while listening to some good music.
Few sounds elicit as much thought as the sound of rain cascading down the windows. You can also create a separate reading space to enhance this illuminating experience. Thank us later when you sit back and enjoy your little reading corner, with a book and the sound of the rain.
6. Perfumed candles come to your aid
Add a touch of warmth while avoiding the odors that accompany the rainy season. Light a few scented candles and select visually appealing shapes and sizes that are available in a variety of scents. This will undoubtedly improve your experience of the monsoon season.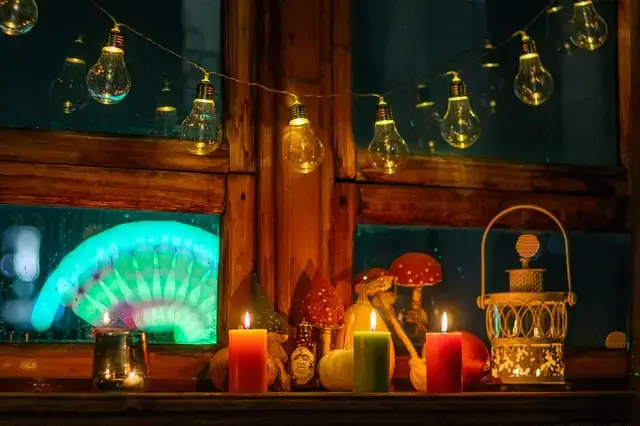 7. Makeover your courtyard space
One of our personal favourites is the home format which has a courtyard with a central space that is open to the sky. The wonderful courtyard brings together the finest of indoor and outdoor living experiences. Enjoy the serenity of nature while redesigning weather-resistant furnishings and excellent wooden floors. You can replicate the courtyard effect if you have a balcony or a terrace in your home as well.
8. Dirt Trappers at your rescue
Your doormat might be allowing more dirt into your home than it should. Don't allow your flooring to face the same fate. Choose weather-resistant doormats made of jute, coir, or recycled rubber. Place them by your front door for guests to use. It also adds a trendy touch to your front door.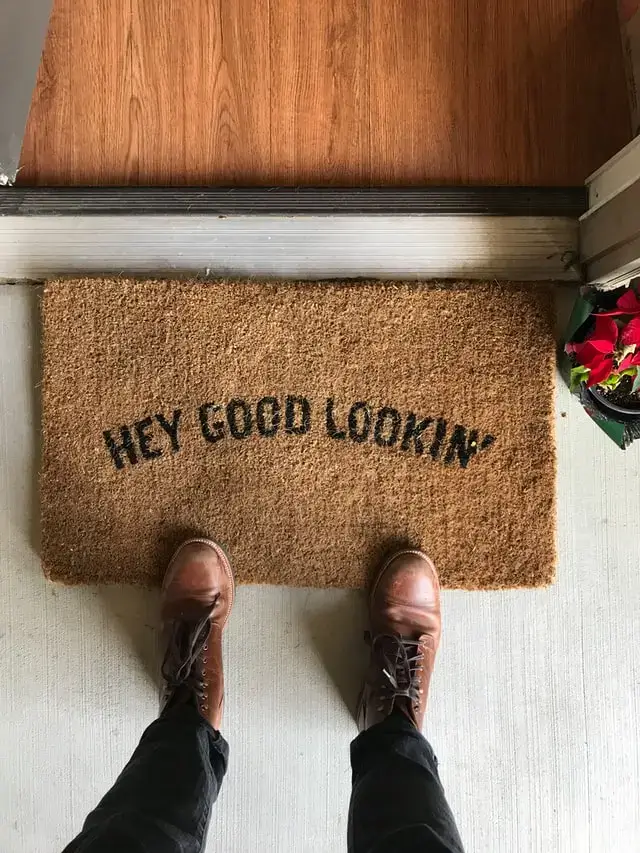 9. Relax your ears: It's wind chime time
Windchimes beside the window are ideal for calming your mood. To create a cheerful atmosphere, hang this whimsical melody on your windows or balconies. Monsoon winds, open verandas, and a fun DIY project to build wind chimes – Isn't that an intriguing combination? To create the right tickling sound, choose bamboo, or metal chimes.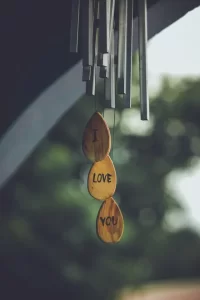 10. Keep the damp under control for a clean and clutter-free home
As you may be aware, the monsoons bring a lot of pitter-pattering rainfall, which can make your home damp and nasty. It's probably not a good idea to walk in with a dripping wet raincoat and umbrella. So, for a home decor design idea, we figured out that an umbrella and coat stand placed near your entrance would be fantastic.
11. Turn on the corner lights
Dark corners improve shadow movement and create a dismal ambience in the area during the monsoons. Locating standing lamps in such corners eliminates shadows and provides a rim of light that illuminates the entire space. Also, combine flowers and candles to create a pleasant scent. This will undoubtedly make your space seem more inviting and warm.
12. Make your bed with care
During these months, the temperature drops, making it vital to maintain a warm and cosy mattress. Pick appropriate bed linen and choose vivid colours for your bed linens, pillows, and blankets. Go for satin bed sheets as the light fabric will keep you comfortable and it also has a sumptuous appearance while remaining quite pleasant against the skin.
13. Elevate your WFH space
Even though it's raining outside, you can still be productive. There are splendid ideas to bring colour and design to your home office. Even the tiniest details, such as coloured chairs, colourful coffee cups, or greenery, can make a big difference. If you're stuck, create a storyboard of items that motivate you. It'll not only brighten up the space but also fuel your creativity and thoughts.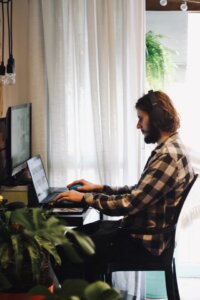 14. Rearrange your possessions
Relocating chairs, sofas, or tables to various positions or placing them at distinct viewpoints can easily reorganise the furnishings in your modern living room. Paintings and other interior décor materials will also help you feel better all year round. The key is to choose a colour scheme to create a bright, pleasant, and peaceful atmosphere.
Remember to feel good this monsoon season
Give your rooms a vibrant and elegant twist by combining or doing a mix-and-match of any of the ideas shared above. Whether you prefer the rain or not, enjoy the smell, and keep things simple to adore the experience. Moreover, renew your house with each passing season, beginning with these easy monsoon home decoration tips.
So, what are your home décor tips for the monsoons? Tell us in the comments below.